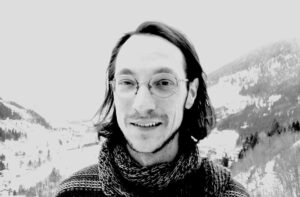 "One day you finally knew what you had to do, and began …" (Mary Jane Oliver, The Journey)
Irgendwann ist in mir der Wunsch gereift, das zu tun, was ich für wichtig halte. Das, was mich begeistert. Das, von dem ich überzeugt bin. Denn die besten Lehrer und Lehrerinnen in meinem Leben waren immer jene, die begeistert waren von dem, was sie gelehrt haben.
Und so versuche ich in meiner Arbeit all meine Begeisterung und Überzeugung zu verbinden – Begeisterung für alles Hörbare und Erfahrbare; Interesse und Forschergeist um das Überraschende im Gewohnten und im Alltäglichen zu entdecken; die Überzeugung, dass Lernen und Entwicklung kein bestimmtes Ziel oder Ende haben, sondern eine unendliche Tiefe und Weite.
Diese Haltung beschränkt sich nicht auf meine Arbeit, sie ist eine Grundhaltung für mein Leben: Immer wieder den eigenen Standpunkt hinterfragen, offen sein für alle Erfahrungen – in der Meditation, in Begegnungen, in Gesprächen. Darin sehe ich den Weg zu Sicherheit und Klarheit in bewegten Zeiten, wie wir sie gerade erleben.